The next step towards a better golf game
For all golfers who are ready for serious golf instruction, golf lessons from GolfTEC provide an unmatched experience and results.

At GolfTEC you'll be using the latest golf learning technology including video analysis and motion measurement for clear and immediate feedback from your own Certified Personal Coach who knows your golf game and is passionate about seeing it improve.

GolfTEC provides the complete arsenal of learning tools to make you the golfer you want to be.
Over 185 Improvement Centers
Millions of Golf Lessons Given
95% Success Rate


*Golfsmith Gift Cards cannot be used as payment for GolfTEC lessons and services.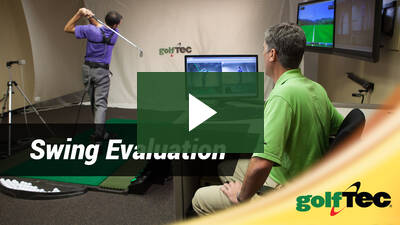 Get Started with a Swing Evaluation


Now Only $99 for a Limited Time!
It's the most valuable 60 minutes you can spend on your golf swing. With a combination of video and motion measurement technology, you'll get a complete view and fact-based diagnosis of all your swing mechanics.

Your Certified Personal Coach will use the video, motion data and graphic tools to point out exactly where adjustments need to be made. Based on this information, we'll tailor a plan that we know will work for you. Click here to get started!